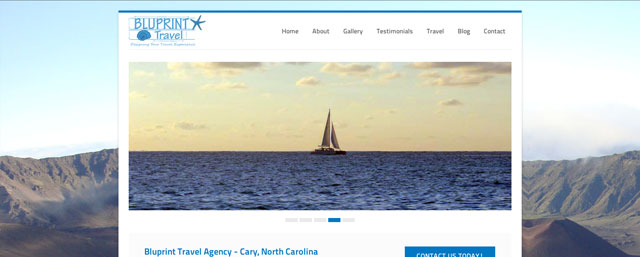 Tuesday, January 20, 2015
Only a year plus in the making, but finally Bluprint Travel's website is up and running. You cannot imagine my excitement as it goes live and everyone has the opportunity to know a little more about Bluprint Travel and about me!
More >
Thursday, January 15, 2015
My purpose in writing this blog is to educate everyone on all things travel. I have been at this for 31 years, and hopefully, I have learned a thing or two along the way. If there are burning travel questions you have, please let me know and I will try to get the word out and answer them.
More >